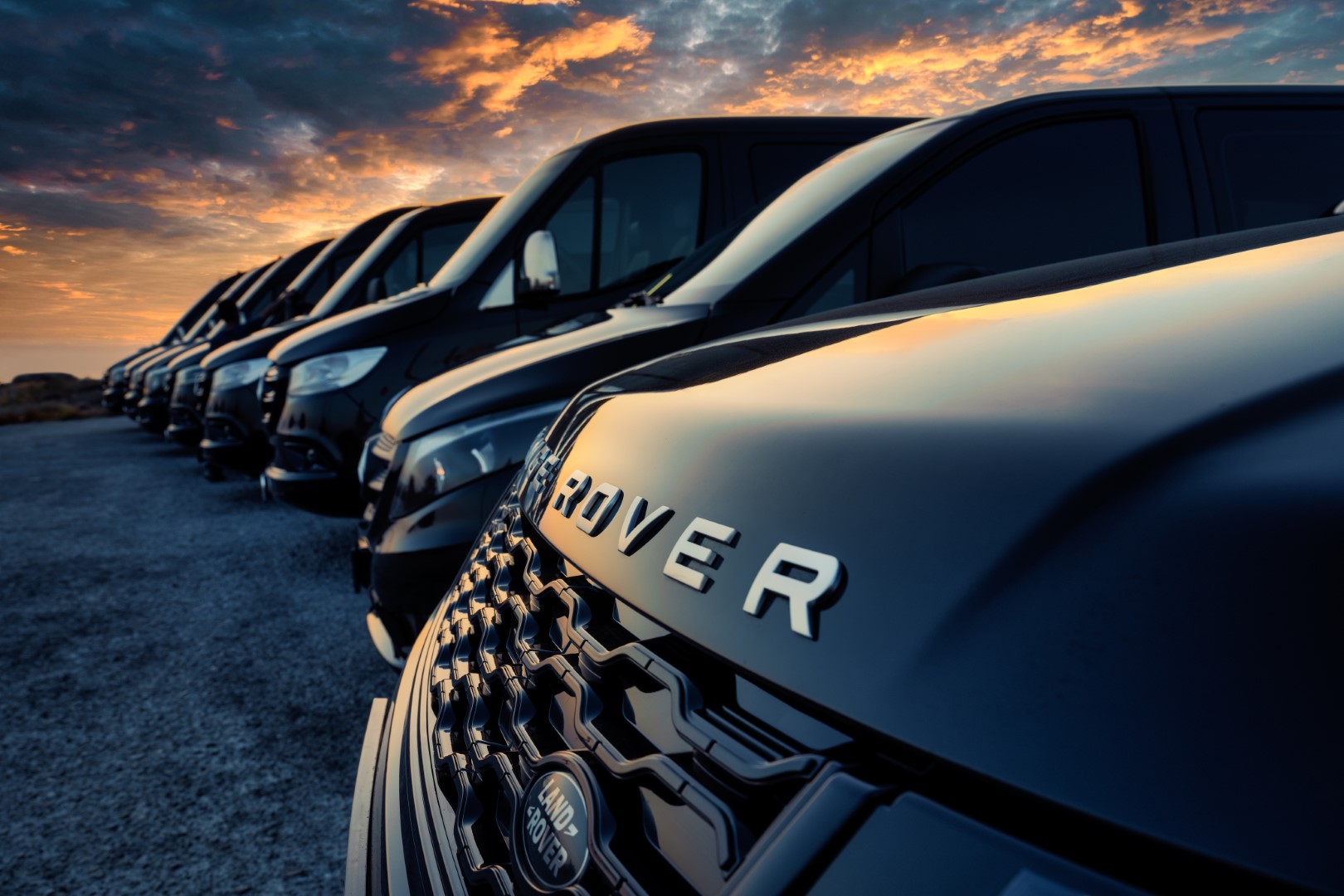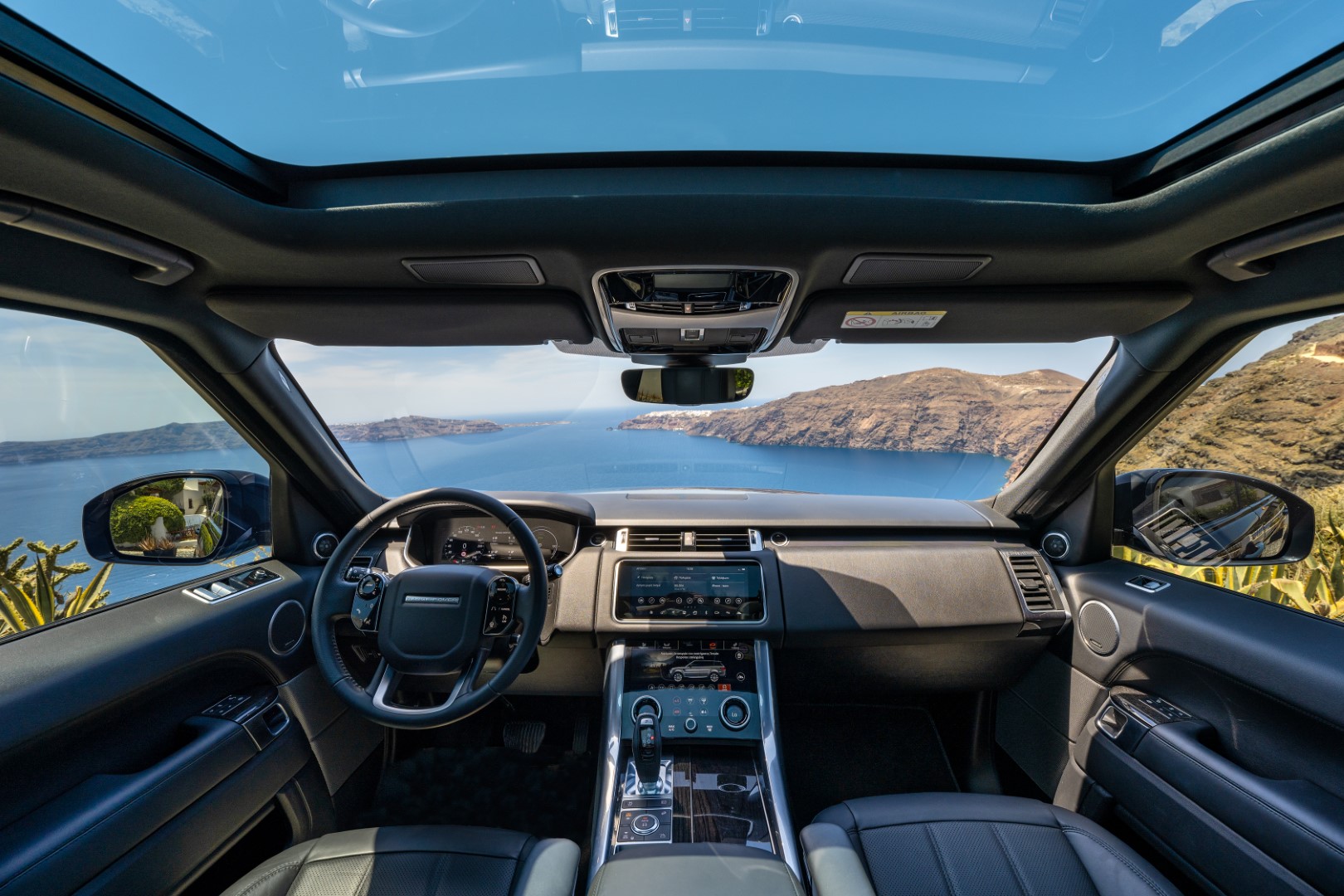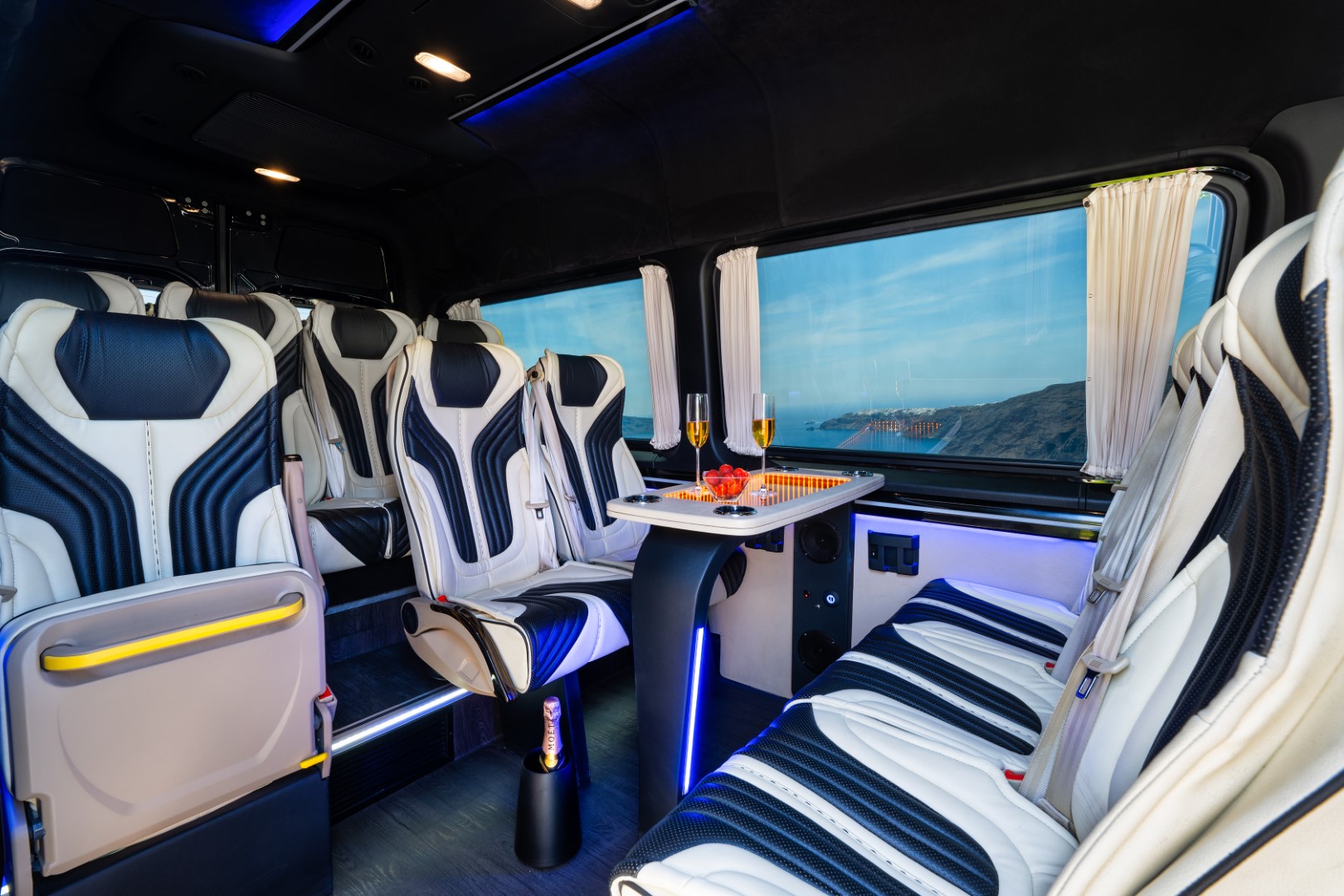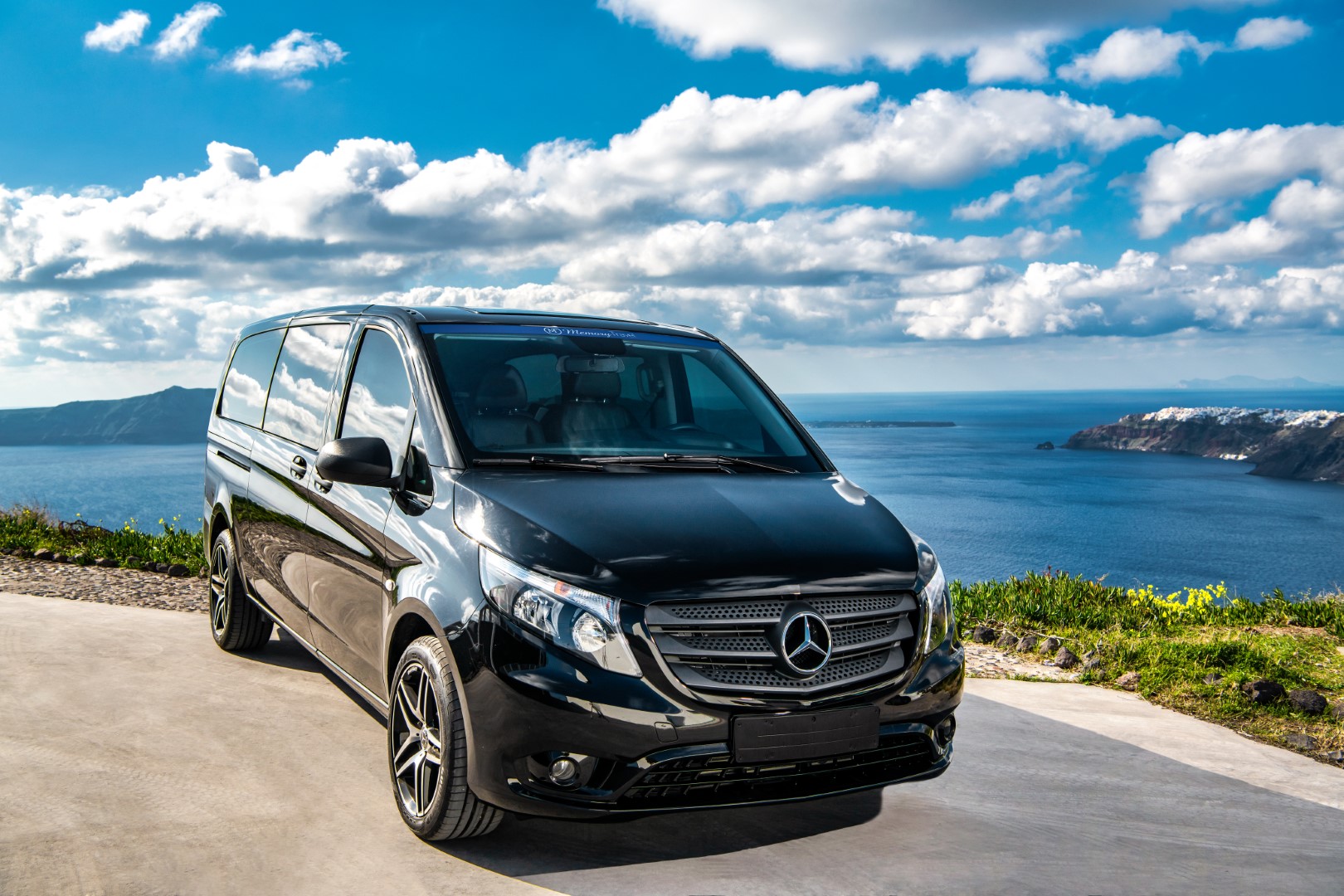 Memory Travel is a luxury travel company, located in Fira Town, the capital of Santorini, and offers high—quality transfer & tour services.
We will take care of you and your guests by creating unforgettable experiences, always with safety and accuracy.
Enjoy one of our Tours and discover the hidden treasures and breathtaking views the famous Santorini Island has to offer!
Meet Our Fleet
Meet our fleet! All our cars and vehicles are luxurious, and they are equipped with VIP style in comfort,
featuring a deluxe design for your transfer & tours! They have premium quality and design,
featuring secret lights, leather seats, phone chargers on every seat, and many lavish comforts
to enjoy a smooth, remarkable drive to your Island tours! All the cars may include a bottle of champagne
and strawberries (with an extra charge)!
We have at your disposal a variety of car models:
Range Rover Sport, Mercedes E Class 220, Mercedes Vito, Mercedes spreader limo 12, 14, 17, 19, 20 & 21 seats etc.
Τhe Range Rover

Prepare to impress your guests with the powerful, marvelous black Range Rover Sport! This Luxurious VIP jeep is the definition of comfort with its incredibly capacious and smart interior including a deluxe decoration with leather seats, phone charger, and plenty of princely advantages that create an unforgettable fairy atmosphere.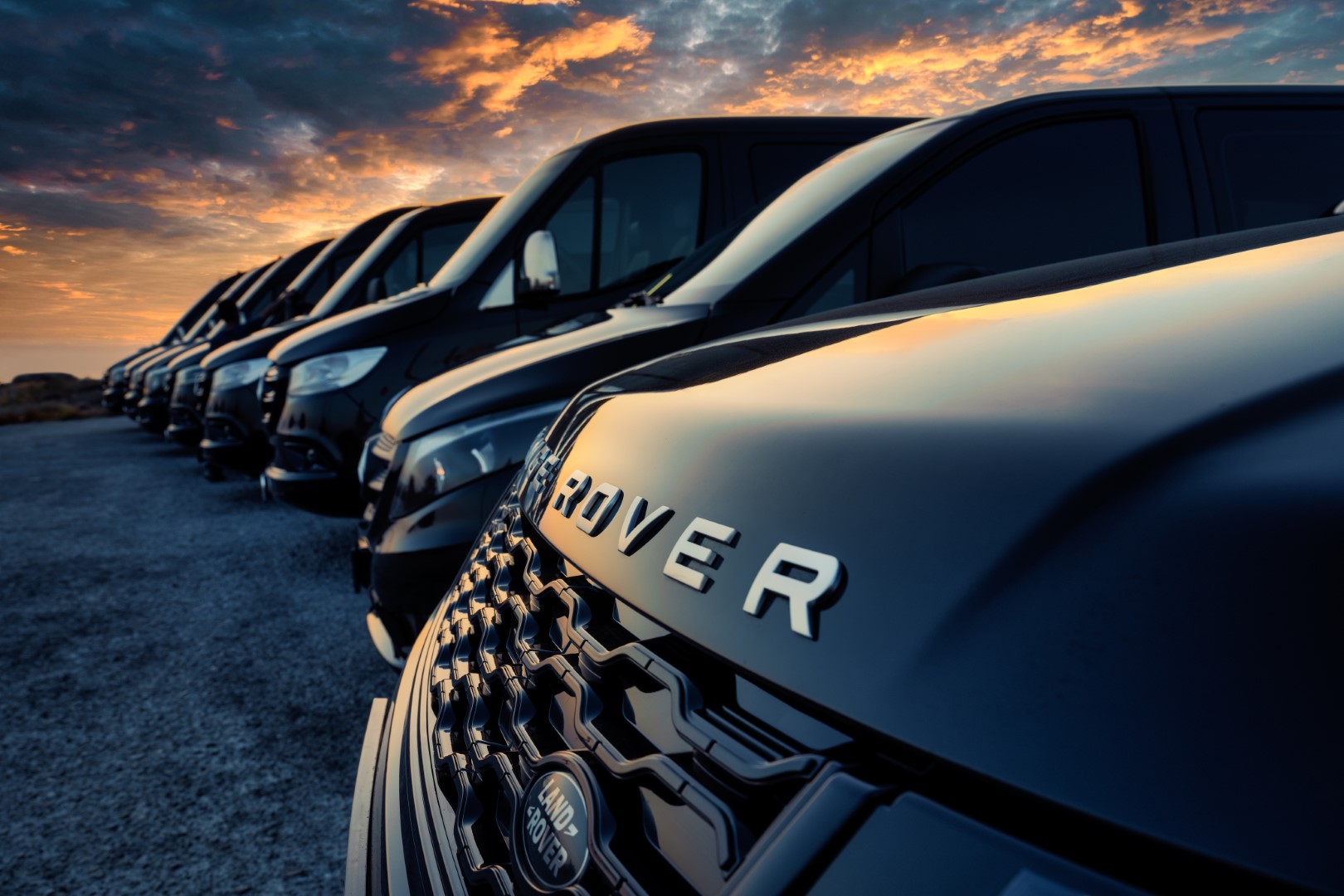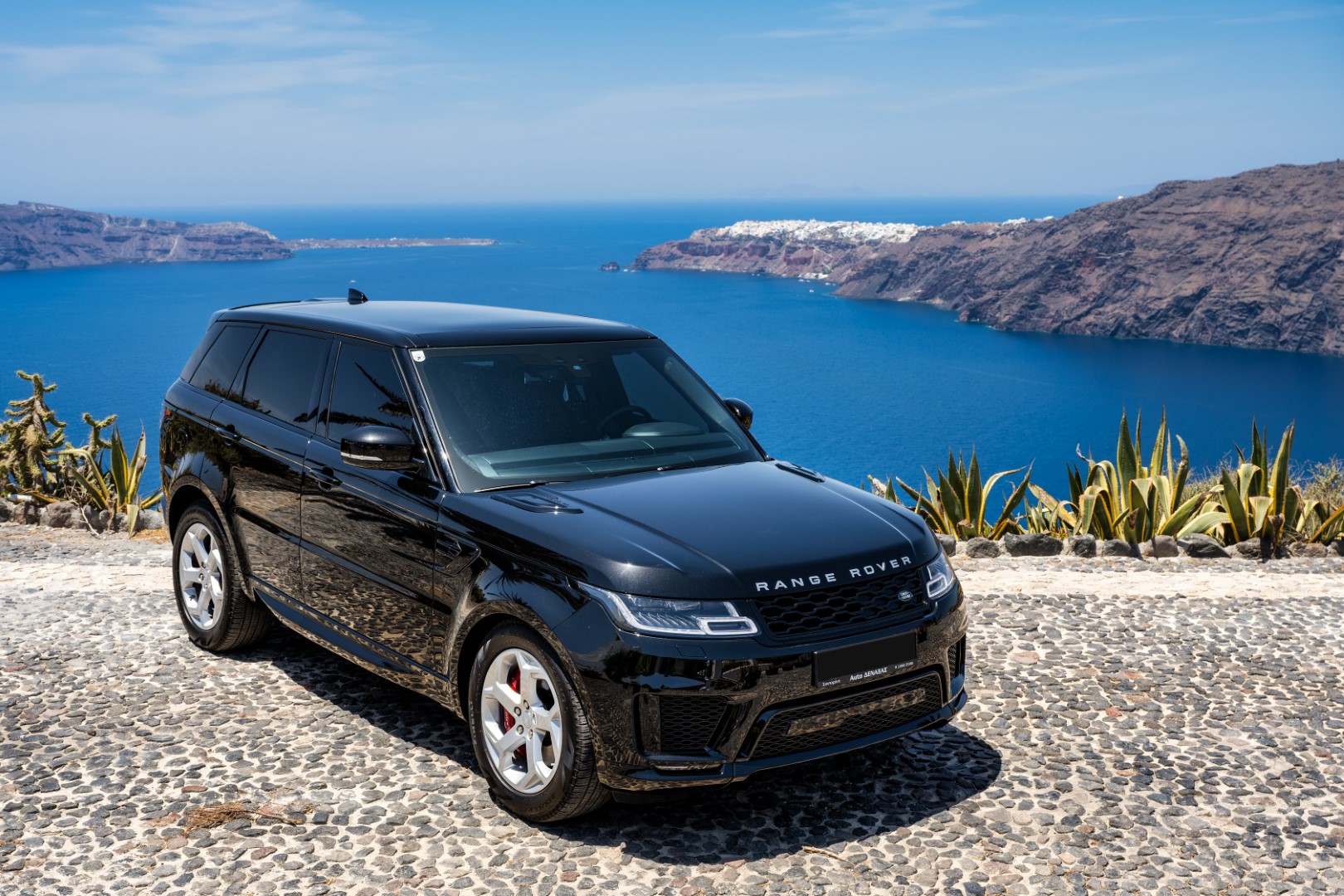 Τhe E Class 220

The stunning black beauty of Mercedes E Class 220 is the VIP limo every couple dreams for their tours & transfers! A glamorous car with premium quality and design featuring leather seats, and many lavish comforts to enjoy a smooth, remarkable drive to your Island tours!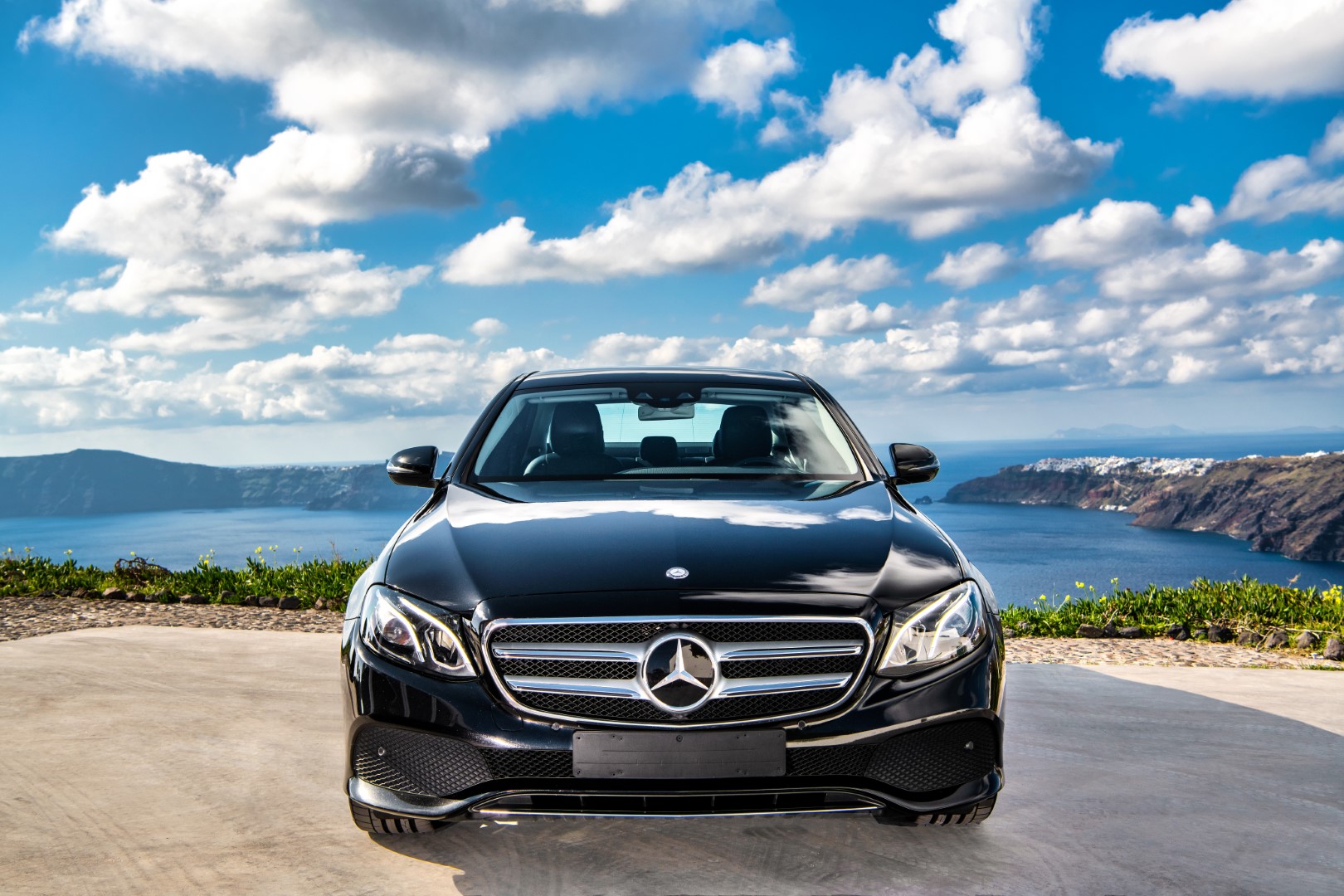 Ines
My experience with Memory Travel was absolutely perfect! We found our driver easily outside the airport and he kindly took all our luggages. At the route from the airport to our hotel, he was explaining to us what we were seeing and recommended to us the most worth-seeing places in Santorini. And he was right!
Ines
France
Helen
Their service was great and their vehicles spotless! The chauffeurs were informed and responsible.
Helen
Canada

Carol
I decided to go to Santorini and book a limo with Memory Travel because I was recovering from a difficult experience and felt exhausted. The driver was so fun and responsive and caring that I went back home a different person!
Carol
USA

Melissa
My husband and I really enjoyed the well-planned private tours the agency designed to meet our needs. It was so relieving to know their was an air-conditioned limousine waiting for us at the end!
Melissa
United Kingdom
Lucas
Santorini is such a beautiful island but traveling in a group with 4 kids can be overwhelming! We are glad we chose Memory Travel! The driver was eager to assist us at all times and the kids loved traveling in their van!
Lucas
Holland

George
We visited Santorini this August. We used this company to transfer from the port to our hotel and for an excursion to the island. We were very happy about the professionalism we met. We strongly recommend this.
George
Greece